8-day safari in Mozambique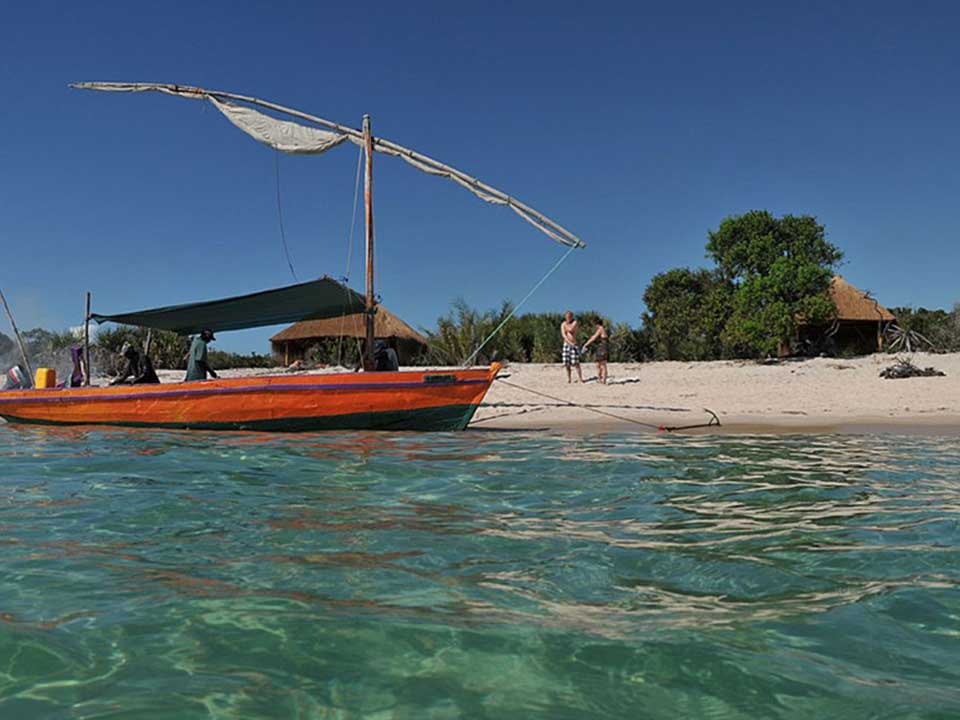 Depart Bushtrackers Johannesburg and travel section of the Great Road North (So called as the route used from Cape to Cairo).
Overnight at Tzaneen Country Lodge or proceed directly to Kruger's Punda Maria Camp. The famous Kruger Park offers rewarding game viewing and offers affordable well-run chalets/campsites. Punda Maria has lovely tented camps in the peaceful surrounds. Another option could be Olifants Rest Camp on the Olifants River, offering rest for the soul and has a restaurant with a view overlooking the river.
Shingwedzi has a large campsite and has a huge pool. Well known for birding the river loops are excellent for game viewing. Each campsite offers braai facilities and every evening offers a sense of wellbeing sitting around the fire listening to the wildlife sounds the night offers.
Next visit one of the famous camps in the park, Letaba with its lovely green lawns and serenity.
Enter Mozambique at the Giriyondo border post close to Letaba. Exit the Trans-frontier park via Massingir Dam and travel to Xai-Xai. Overnight here at the many choices of accommodation.
Inhambane and Tofu offer accommodation beach resort style.
Tofo Beach and Barra Beach lodge are but a few lodges to choose from. Spend lazy days reading on the beach and snorkelling. The adventurous can go out to the sea and snorkel/dive with whale sharks or potato bass, not to mention the unforgettable experience snorkelling with dolphins. Eat at the many restaurants in the area – prawns, lobster, crayfish, and peri-peri chicken at its best. Enjoy the café lifestyle! Local markets offer great curios, foods, and fabric along with meeting the locals. The beautiful blue ocean, white sands and palm trees are visions of a tropical island. Drink with the locals at night especially the local Tip-o-Tinto Rum and Raspberry. Festivities all around.
Travel back to South Africa via Komatiepoort and overnight at one of the lodges in the town of Komatiepoort.
Arrive at Bushtrackers Johannesburg with fond memories of your holiday. The following day may be a reality check.