12 Day safari to Botswana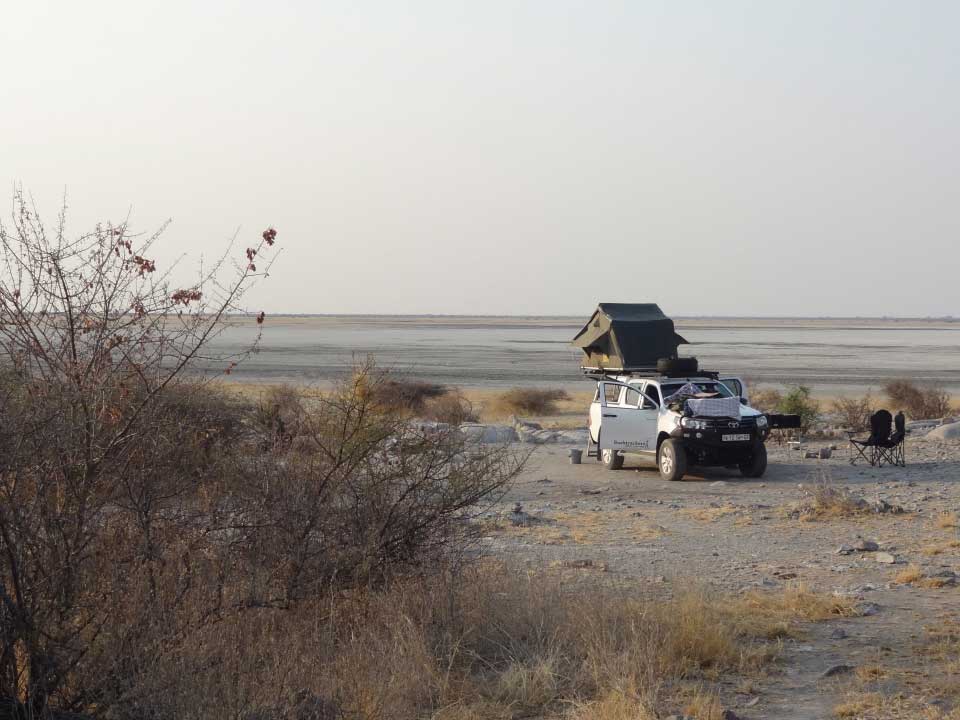 Begin at Bushtrackers in Johannesburg. Excited for the wildlife experience.
Matamba Campsite situated in Vaalwater on a game farm has lovely campsites with own ablutions and is a lovely drive past game farms to get you in the camping mood and break one in slowly.
Martin's Drift border post.
Nata Lodge has a great campsite and is a good place to meet fellow travellers and to garner information on road conditions ahead. Visit Nata bird sanctuary in the afternoon and view the beautiful Makgadigaddi Pans and watch the sun seat with a G & T in your hand.
Kasane
Visit one of the 7 wonders of the world the Victoria Falls – do a day trip from any of the hotels in Kasane
Chobe Safari Lodge has a great campsite on the Chobe River. Catch a sunset cruise into the Chobe Game Park and hope to see elephants swimming in the River. Watch the sun go down on the Chobe River with the cry of a fish eagle in the background.
Game drive along the Chobe River in the Chobe National Park and see game second to none and overnight in Ihaha. Make a fire to cook your meat and watch the game come down to drink at the river.
Drive in thick sand and put your 4x4 to the test to Savute campsite – famous for its lions and elephants.
Experience another adventurous day driving in thicker sand to Moremi. Fantastic campsites to choose and so much game to view. Go to sleep with the noise of hippos and lions at night.
Maun is a frontier town bustling with over landers, 4x4 vehicles, tourists – stay at one of the many lodges or campsites in the town and enjoy a hot shower. Meet interesting characters and compare war stories!
Maun (Cont.)
Khama Rhino Sanctuary in Serowe has all the Rhino in Botswana under armed guard. Each campsite has a huge tree and enjoy your last night of camping.
Return relaxed and renewed at Bushtrackers in Johannesburg.